Lie is full of disappointments. That I can be sure of. But the ones that I think hurt the most are the ones that are a result of me not doing "enough". Those suck. Those are the ones that make me want to say, "Screw it, why bother trying anymore." Those are the days where I could end up on the couch shutting the world out. And for what? because I didn't get what I wanted.
It crazy to me to think how some things will stop me in my tracks from pushing through and other times, it is the same force that drives me to keep going. I'm not sure why those times are different, but I'm choosing to make that the new goal every time I have a disappointment. The goal to KEEP GOING.
One of the biggest accomplishment in my life to date is not making Charger Girls at the age of 18. While it was shocking, it was not my proudest moment. My proudest moment was overcoming the fact that the CG's had said I was not good enough to be on the team the following TWO years. Now most people I know tell me that they wouldn't have gone back after the first time they were cut from the team. Did that stop me? Heck no, I wanted to be on that team. I believed I deserved to be on that team. I believed that they made a mistake by not putting me on the team. My confidence skyrocketed after they cut me. I wanted nothing more than to prove my worth. And so I went back for a third time.
I don't know if it was my new look? New confidence? Or the fact that I did not care whether they thought I was good enough, I was going to show my worth, have fun and not be deterred by the fact that they told me no, twice.
And you know what happened, they said yes. And they kept saying yes for an additional 5 seasons. I never knew why I was cut the two years, but at this point, why would it matter? I knew what I wanted, and I wasn't going to stop until I got it.
But then there's the other side of me. The side that can feel unworthy of any recognition. The girl who could stay in bed for days without talking to anyone, because what's the point, I had nothing to contribute. I had no strength to manage the disappointment of not reaching a personal goal. There have been times where I was feeling less than because a client choose to workout with someone else.
Looking back there are a handful of times when little speed bumps sent me crashing into a ditch. But that was before I realized that I had a choice. A decision to make about how I responded to the situation. I have always had this choice, but I never was aware of it. I had been living my life out of emotions. Something would happen and I would immediately react without thinking. It was a rollercoaster of emotions, and it was exhausting. I never knew how the day would go. IS this going to be a good day, bad day or a just ok day? I never made the decision to make the day what I wanted it to be.
This reminds of that quote, "You are the director, producer and protagonist of your life." WE get to create the life we want. But we have to take the reins in doing so, because the truth is, is if we don't, someone else will.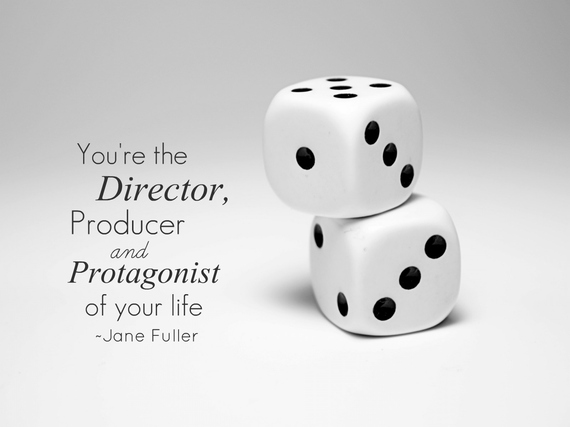 So back to managing our disappointments… I think it's important to know that there will be many, many times that we will be disappointed, but it's important to remember to take a step back and ask ourself, "Am I going to allow this to derail me from what I want in life?" I hope that your answer is no. I hope that you can look at the disappointment you're working towards right now (because we all have them) and tell yourself, "This will not stop me." It might slow you down but don't let it completely take you off the road!